Board of Directors
Noah Jackson is the Founder
Noah Jackson

grew up in the San Francisco Bay Area, played Division 1 college baseball and graduated UC Berkeley with a degree in American Studies. Noah spent 2 years playing minor league baseball in the Chicago Cubs organization, after which he took a full-time job in outside sales with FedEx. Due to of his passion for working with youth and sports, Noah founded the First Base Foundation in 2003. Since then, he worked as an MLB scout for the San Diego Padres for three years and has lead the First Base Foundation, which has served over 1800 Bay Area youth. He is a coach and mentor who inspires young people to believe in themselves and grow. Noah continues to work hard dedicating his life to at-risk youth, helping them develop the same life skills he has learned from playing sports.
Charles Thornton is the Chairman of the Board
Charles Thornton

is a San Francisco Bay Area native. Charles graduated from Tufts University with a double major in Economics and International Relations. He moved back to San Francisco to work in real estate finance as a Senior Loan Specialist with First Republic Bank.   Charles has completed his MBA from the University of Southern California, graduating in May 2011. Charles has been an integral part of the First Base Foundation since inception and has served as Chairman of the Board since 2010. He is committed to serving San Francisco Bay Area youth by providing leadership support, advice, and helping to grow the expansion of the FBF.
Anne Thornton is the Governance Chair
Anne Thornton

As a resident of San Francisco since 1970, Anne Thornton has served on numerous Bay Area boards including Enterprise for High School Students, San Francisco University High School, the San Francisco Museum of Modern Art, and California Pacific Medical Center where she chaired the Board of Trustees of the hospital from 1995 to 2000. She is interested in helping non profit boards identify and develop board members and leaders and advising on governance issues. She is also involved currently with First Base Foundation's efforts to write and secure grants to advance the important work of the organization. Anne Thornton is a graduate of Harvard College and received her JD and MBA from Stanford University.
Jolieba Blount is The Development Director & Secretary
Jolieba Blount

 is from the San Francisco Bay Area and resides in Los Angeles where she works as a professional Actress and Educator. In 2006, Jolieba graduated from UCLA with a B.A. in World Arts & Cultures. She was an Arts Bridge recipient at UCLA, which involved writing, developing, and teaching interactive curriculum on academic content standards for Visual and Performing Arts in grades six through twelve, adopted by the California State Board of Education.
Jolieba has worked diligently with non-profits and schools all across the San Francisco Bay Area and Los Angeles. She has also traveled abroad to work with underprivileged students in Brazil, Cuba, and Senegal, broadening her perspective and capacity of understanding people and their needs. Jolieba is passionate about physical fitness, education, and helping youth develop their potential.
Eno Sarris is the Communications Chair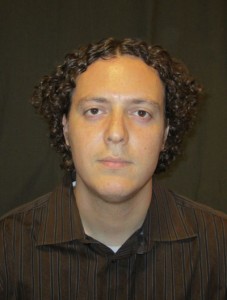 After five years editing Kumon Workbooks for children aged two to eight, Eno Sarris was ready to write in a more adult voice. Plus, he was watching all that baseball and basketball anyway. So he started writing about sports for some blogs. Now, just a few years later, his work has been published in ESPN the magazine and USAToday, he writes for sites under the Bloomberg Sports and NBC sports banners, and he's an editor and senior writer at FanGraphs, a surging baseball statistics and analysis website. Mostly, he can thank fast fingers and a lot of hard work loafing around with social media (www.twitter.com/enosarris). He lives with his family in Palo Alto.
Vincent Ferrer is the Community Outreach Chair
Vincent Ferrer

was born and raised in Marin County. He graduated from Marin Catholic High School and the University of San Diego with a degree in Business Administration, where he played Division 1 baseball.
Vincent currently works for RPM Mortgage as a Consultant.  He has been in the mortgage industry for over 20 years and has always had his client's best interest above all else.  Through his hard work, dedication and knowledge, he has been able to assist numerous people to purchase and refinance their homes.
Coaching and teaching has always been a big part of Vincent's life.  He coached Varsity baseball at Marin Catholic for 9 seasons.  After leaving Marin Catholic, he became a board member of the First Base Foundation in May of 2010.
Marilyn Jackson is the Executive Director & President
Marilyn Jackson

 is an accomplished educator, entrepreneur, and visionary. She graduated from Boston University with a degree in Sociology and received her Masters from Boston College in Social Planning. Fluent in Spanish and English, Marilyn started her career off as a teacher working with urban youth and taught math and computers for 15 years. In 1993, after the death of her husband Sylvester, Marilyn founded Mjackson Computers to empower families and individuals through learning technology. Her business has grown to become a highly successful, cutting-edge, technology-consulting firm that works with non-profits, senior citizens, and small businesses. Marilyn specializes in designing training programs that facilitate confidence, competence, and productivity. Currently, Marilyn is the COO & Co-Founder of the FBF and she brings a wealth of experience, energy, and creativity to organization. Her inspiration and drive are fueled by the life of her deceased husband Sylvester, who worked with the Oakland A's and other professional sports organizations.
Gabriel Haneford is the Chief Financial Officer
Gabriel Haneford was born and raised in Toronto, Canada. After high school, he worked for I.B.M. in the accounting department for 2 years, and then went to college in Buffalo, NY, graduating with a B.A. in 1970.  He moved to Marin County in 1974, and has lived here ever since. He has had a successful and thriving tax practice in Marin since 1977. Gabriel has been involved in several non-profit organizations, including the Jewish Family Services and The Praxis Peace Institute, and welcomes the opportunity to be of service to the First Base Foundation.
Gabriel has been actively involved in sports throughout his life, and has a keen understanding of how youth athletics serves to bolster an athlete's physical & athletic skills, and to enhance their self-esteem. Gabriel is thrilled to have the opportunity to work with the First Base Foundation, and respects their commitment to student-athletes. He looks forward to raising awareness and funding for this great foundation.