Board of Directors
Jolieba Blount – Chairperson of the Board
Jolieba is from the San Francisco Bay Area and resides in Los Angeles where she works as a professional Actress and Educator. In 2006, Jolieba graduated from UCLA with a B.A. in World Arts & Cultures. She was an Arts Bridge recipient at UCLA, which involved writing, developing, and teaching interactive curriculum on academic content standards for Visual and Performing Arts in grades six through twelve, adopted by the California State Board of Education. Jolieba has worked diligently with non-profits and schools all across the San Francisco Bay Area and Los Angeles. She has also traveled abroad to work with underprivileged students in Brazil, Cuba, and Senegal, broadening her perspective and capacity of understanding people and their needs. Jolieba is passionate about physical fitness, education, and helping youth develop their potential.
Mark D'Esposito – Vice President of the Board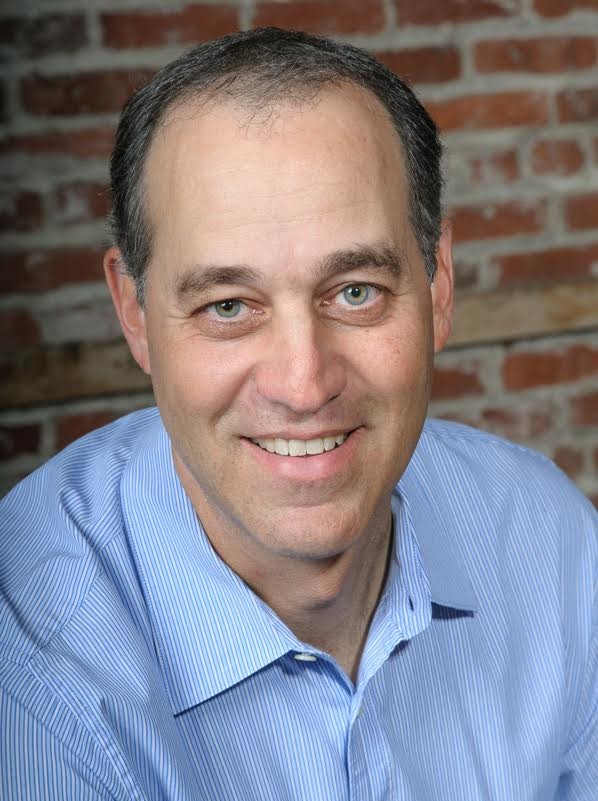 Mark D'Esposito earned his medical degree in 1987 at the SUNY Health Science Center at Syracuse and then completed seven years of training in Neurology at Boston University Medical Center and Braintree Rehabilitation Hospital. In 1993, he joined the faculty in Neurology at the University of Pennsylvania School of Medicine. In 2000, he was recruited to the Helen Wills Neuroscience Institute at the University of California, Berkeley to become Professor of Neuroscience, and the Director of the newly created Henry H. Wheeler, Jr. Brain Imaging Center. Dr. D'Esposito's research investigates how the brain supports high-level cognitive processing, how the brain recovers from injury and potential treatments for the injured brain. He also practices Neurology at the Northern California VA Medical Center where he is the Chief of the NeuroRehabilitation Unit. Mark has been very active in youth baseball with both local organizations and travel teams. This past year he was appointed to the Senate Athletic Council, which is a committee charged with overseeing all matters related to athletics at UC Berkeley.
Hilary Somorjai – Fundraising Director
Hilary Caplan Somorjai is an Admissions Board Member for Harvard Business School at Harvard's California Research Center located in Menlo Park. Prior to working for HBS, she worked at Oracle Corporation in the education line of business focusing on strategy and marketing. Hilary has spent many years working in retail management as well. She currently serves on the Silicon Valley Advisory Council for Common Sense Media. She attended Stanford University and Harvard Business School.
Becky Smith – Board Secretary
Becky Smith was born and raised in Spokane, WA. She earned her Bachelor of Science degree in Economics from the University of Oregon in 1992. After college she moved to Southern Oregon where she owned and operated a whitewater rafting company on the Rogue, Klamath, North Umpqua, Salmon and Colorado rivers. She spent the summers in Oregon and Idaho managing all aspects of daily operations of the business and the winters travelling internationally running river trips in Costa Rica, Ecuador, Chile and New Zealand. During this time Becky was very active on industry non-profit boards as the president of Oregon Guides and Packers Association, Idaho Outfitters & Guides Association, and the Western representative for America Outdoors. In 1998 she testified before United States Congress in Washington, D.C. regarding a bill that would ensure responsible shared use of wilderness areas. She sold the business in 2003 and moved to Petaluma, Ca where she resides with her two children who are very active in high school sports. Becky currently works for Athleta, a small division of Gap, Inc, as an omni channel Inventory Planner. She has been very involved in youth sports organizations for the past 10 years and is excited to be a part of the future growth of the First Base Foundation.
Gabriel Haneford – Chief Financial Officer
Gabriel Haneford was born and raised in Toronto, Canada. After high school, he worked for I.B.M. in the accounting department for 2 years, and then went to college in Buffalo, NY, graduating with a B.A. in 1970.  He moved to Marin County in 1974, and has lived here ever since. He has had a successful and thriving tax practice in Marin since 1977. Gabriel has been involved in several non-profit organizations, including the Jewish Family Services and The Praxis Peace Institute, and welcomes the opportunity to be of service to the First Base Foundation. Gabriel has been actively involved in sports throughout his life, and has a keen understanding of how youth athletics serves to bolster an athlete's physical & athletic skills, and to enhance their self-esteem. Gabriel is thrilled to have the opportunity to work with the First Base Foundation, and respects their commitment to student-athletes. He looks forward to raising awareness and funding for this great foundation.
Anne Thornton – Governance Chair
Anne Thornton As a resident of San Francisco since 1970, Anne Thornton has served on numerous Bay Area boards including Enterprise for High School Students, San Francisco University High School, the San Francisco Museum of Modern Art, and California Pacific Medical Center where she chaired the Board of Trustees of the hospital from 1995 to 2000. She is interested in helping non profit boards identify and develop board members and leaders and advising on governance issues. She is also involved currently with First Base Foundation's efforts to write and secure grants to advance the important work of the organization. Anne Thornton is a graduate of Harvard College and received her JD and MBA from Stanford University.