Success Stories
FBF is highly involved with its players into and throughout their college and professional careers.
100% of our baseball participants have gone on to attend college.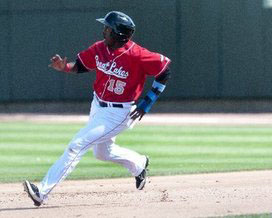 O'Koyea Dickson is from Hunter's Point, San Francisco.  Dickson came to the First Base Foundation after his junior year in high school, and was a Warrior for three years.  During that time, he excelled on the field and took full advantage of FBF's academic guidance and direction.  He continued to receive support from FBF during his two years at College of San Mateo, after which he transfered to Sonoma State University, where he was awarded CCAA Newcomer of the Year and First Team All-West Region.  In 2011, he was drafted by the LA Dodgers in the 12th round, and is currently a leading slugger for their Midwest League Single-A team, the Great Lakes Loons.  Following a stellar performance (2-3 with a two-run homer), O'Koyea was awarded the 2012 Midwest League All Star Game MVP honors.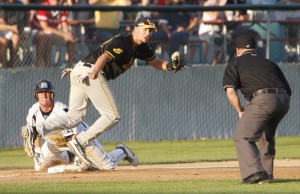 Mitch Delfino is from Cloverdale, CA.  He played with the Warriors for two years after joining as a junior in high school.  FBF assisted Mitch during his time on the team with the college application and recruiting process, connecting him with college coaches and encouraging him in the pursuit of higher education.  Delfino was awarded a scholarship to UC Berkeley where he excelled with the Bears as their starting third baseman, and was a part of their 2011 College World Series team.  Mitch was drafted in the 20th round by the San Francisco Giants and has been quickly promoted from the rookie league to the Giants' Class-A Short Season affiliate, the Salem-Keizer Volcanoes.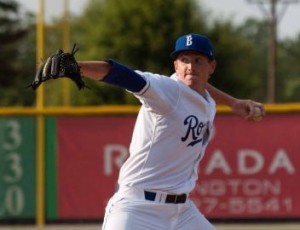 Patrick Conroy spent two summers with the Warriors, and had a successful two years playing for College of Marin.  On the mound in the 2012 season, he had 6 wins, a 1.81 ERA and recorded 71 strikeouts in 79 innings pitched.  He also excelled at the plate, hitting for the cycle and recording an impressive .326 average.  As a freshman in the 2011 season, he was awarded the Bay Valley Conference Player of the Year.  In the 2012 draft, Pat was picked up in the 32nd round by the Kansas City Royals, and currently is a dominant pitching force for the Burlington Royals in the Rookie Appalachian League.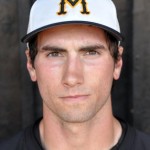 Cory Bostjancic spent two years at College of Marin as a top-notch outfielder and pitcher.  In his final season he posted a 3.68 ERA and his fastball was clocked at an impressive 99 MPH (he averages 94 – 95 MPH).  At the onset of his first summer as a Warrior, he was drafted as a pitcher in the 15th round to the San Diego Padres by Warriors GM and MLB Scout, Noah Jackson.  In his first three relief outings pitching for the AZL Padres in the Rookie Arizona League, Cory recorded 3 K's and allowed 0 earned runs.

Devin Pearson has made a major impact in his first summer with the Warriors – he started the season with a 16 game hit streak during which he had an astounding 36 total hits.  He is one of the team leaders in every hitting category, and throughout the summer he has kept his average in the mid .400's.  Despite being drafted out of high school in the 30th round to the Toronto Blue Jays, Devin has decided to pursue higher education (he posted a 4.2 GPA in high school) at UC Berkeley.  Warriors GM Noah Jackson has said that Devin is "an uber athlete who can do whatever he wants in every sport, [and is] an excellent student."  We're sure his decision to go to college and play baseball will pay big dividends for him in the years to come.
Division 1 Programs:
San Jose State
Santa Clara University
St. John's State University
UC Berkeley
UC Davis
The United States Naval Academy
University of Arkansas at Pine Bluff
University of San Francisco
Wake Forest University
Division 2 Programs:
Academy of Art, SF
Cal State East Bay
Chico State
Hawaii Pacific
Holy Names University
UC San Diego
Sonoma State
Division 3 Programs:
Amherst University
Brandeis University
Cal Lutheran
Carleton College
Middlebury College
Pomona-Pitzer
University of Puget Sound
Junior College Programs:
Arizona Western College
Butte College
Cañada College
Chabot College
College of Marin
College of San Mateo
Cuesta College
Delta College
Feather River College
Laney College
Napa Valley College
Palm Beach State College
Sacramento City College
San Francisco City College
Sierra College
Solano College
West Valley College
Yavapai College
Warriors Alumni Have Also Attended:
Arizona State
Cal Poly
Columbia University
Delta Junior College
Loyola Marymount University
UCLA
University of Arizona
University of Miami
University of Nevada, Reno
University of Oregon
University of Puget Sound
San Francisco State
Villanova University
NAIA:
Lewis and Clark University
Menlo College