California Warriors Blue
Player FormScholarship Application
California Warriors Blue is a Northern California travel ball team. The team will be comprised of current high school players. Warriors Blue will compete at the 18U level this summer. Our goal is to showcase student athletes' skills in front of college coaches and professional scouts.
Players need to come to all games with their glove, pants, uniforms, cleats, and metal & wood bats. The coach will let you know if we are in a wood or metal bat game/tournament. Players will be responsible for their own transportation & hotel expenses for all tournaments.
Coaches

Mike Reuvekamp is the Warriors Blue Team Head Coach. He played Shortstop and Catcher for UC Berkeley, where he was a two-time Pac-12 honorable mention All-Academic selection and had three game-winning hits as a junior in 2013. Mike is currently an Assistant Coach for the UC Berkeley Baseball Team.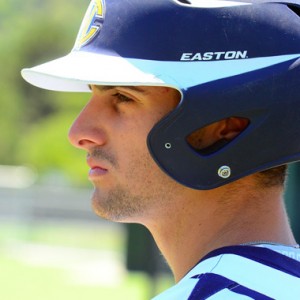 Anthony Firenzi has returned to the California Warriors to bring his expertise to the Warriors Blue & Gold Teams as an Assistant Coach. Anthony played with the California Warriors for 4 years and went on to play collegiate baseball at College of Marin before transferring to the Division-I Niagara University. Anthony graduated in 2015 following several successful seasons with the Purple Eagles.

Matt Ladrech is a volunteer assistant coach with the California Warriors. He played one season with the California Warriors and will be a sophomore at UC Berkeley, where he recorded a 2.67 ERA over 87.2 Innings during his freshman season. As a successful Division-I pitcher, Matt's knowledge is an invaluable resource for the California Warriors players.
Schedule
Please check the calendar below for the practice and game schedule that will be updated throughout the summer. For tournaments, players are responsible to book and pay for their own hotel and transportation arrangements. The coaches' hotels and flights will be listed as they are booked.
The following are the showcase tournaments that have been scheduled: