Posted By
Cali Warriors
First California Warriors Alum Makes It To The Big Leagues – Dreams Do Come True!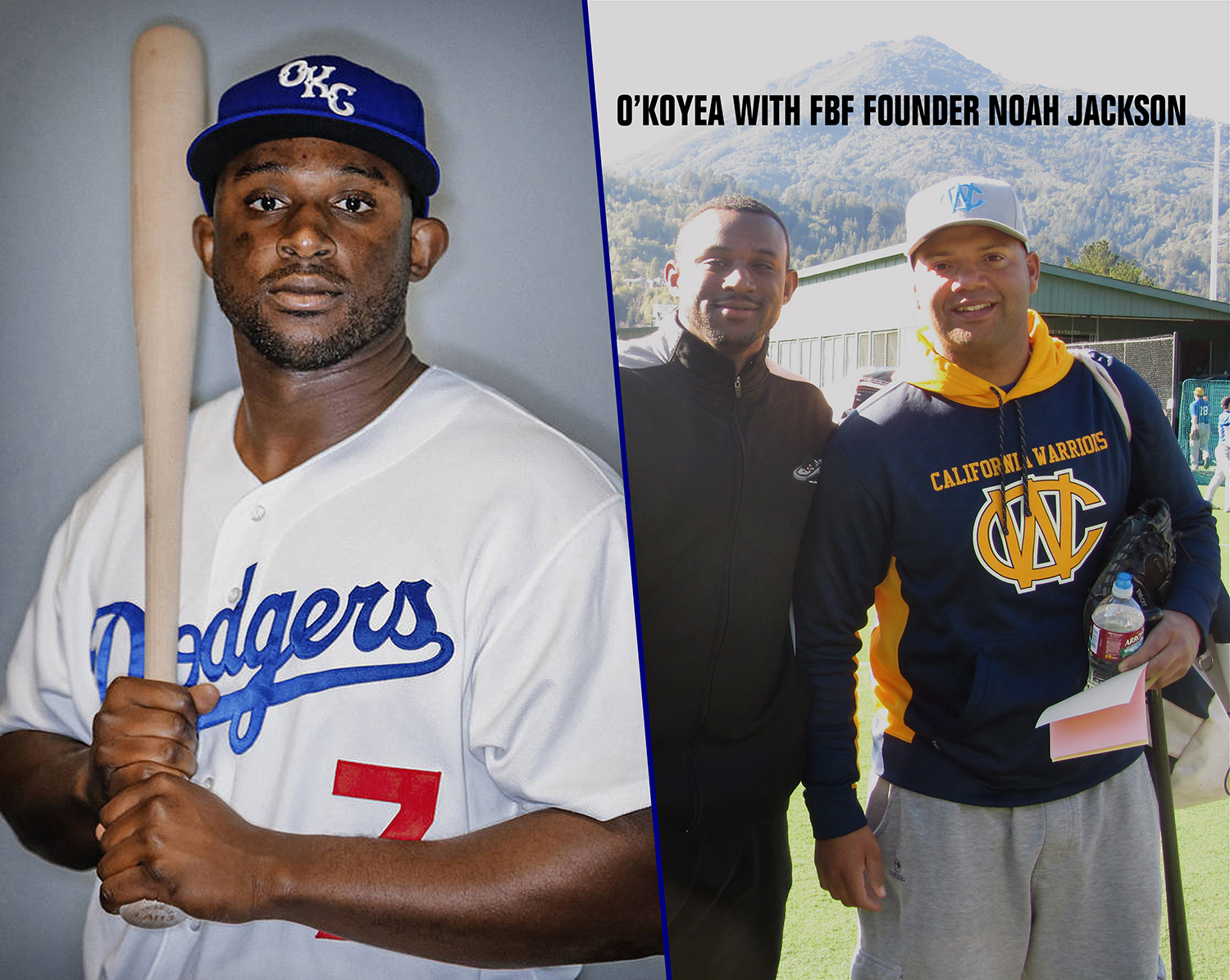 We are excited and proud to announce that after several seasons as a California Warriors player and coach, tenures at College of San Mateo and Sonoma State, and nearly seven complete seasons in the Minor Leagues, California Warriors alum O'Koyea Dickson's hard work has paid off and he has taken the field at the highest level for the Los Angeles Dodgers.
The Hunter's Point (San Francisco) native came to the California Warriors as the first full-scholarship player in the program, and wasted no time making it clear that he deserved that honor. During each summer playing for the California Warriors, O'Koyea's diligence, work ethic, drive, and focus allowed him to elevate his game to the point where took advantage of the opportunity to play in front of college coaches and worked his way into a college program. Eventually O'Koyea attracted the notice of the Los Angeles Dodgers (who drafted him in the 12th round of the 2011 MLB Draft), a dream that was made into a reality in part by the California Warriors & First Base Foundation mentorship and support system:
"I was the only person in my family to go to college, and I am blessed that (First Base Foundation & California Warriors Founder) Noah and the California Warriors pushed me to work harder and reach higher. I'm a successful and educated student athlete now, and it all began with the California Warriors."
– O'Koyea Dickson
While O'Koyea has always been gifted with a veritable well of raw athletic talent, the attributes that allowed him to fight his way to the top are learned ones rather than inherent. As a member of the California Warriors family who received financial assistance from the First Base Foundation in order to participate on the teams, O'Koyea has embodied everything our foundation strives for. He took full advantage of the opportunity provided to him, working hard to improve his game and empower himself on and off the field, focusing on developing his leadership qualities, and learning to set achievable goals in pursuit of a greater objective.
In contributing to the First Base Foundation, you support student athletes like O'Koyea who use baseball as a vehicle to achieve success in their futures in and out of the game. Your gift to the student athletes can be designated towards the Scholarship Fund, the Coach Development Program (O'Koyea also returned to the California Warriors as a Winter Ball Coach), Travel Assistance, Administration, or can be left without a designation to be used where necessary to keep the First Base Foundation thriving. Thank you for supporting the First Base Foundation, California Warriors, and student athletes like O'Koyea – none of it would be possible without you.