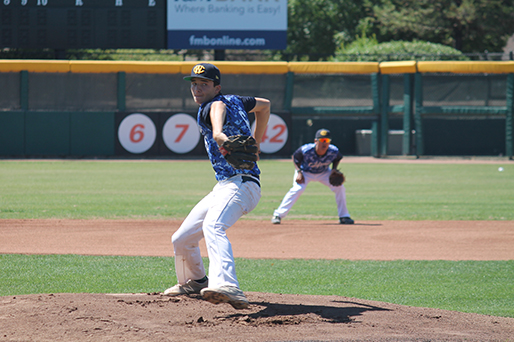 Dominic Burke, a long-time California Warrior and current College of Marin Mariner, takes home this week's California Warriors Alumni Player of the Week Award with a solid performance in three games against Diablo Valley, Hartnell, and Folsom Lake.
Over the week, the Freshman out of San Marin HS went 4-14 with 2 Runs scored, 1 RBI, a Double, a Walk, and a Stolen Base. The highlight of the week for Burke came in the top of the 11th inning against the Diablo Valley Vikings – with the score tied at 4, Dominic led off the inning with a Double, eventually scoring the go-ahead and game-winning run on a base knock by fellow California Warriors Alum, Marcus Chiu.
Burke has been doing well for himself and for his team this season as the leadoff hitter and starting third baseman – he has put together a .350/.458/.400 triple slash so far over 40 AB's, and leads the team with 3 SB as well. Congratulations to Dominic, and best of luck on the rest of your season!