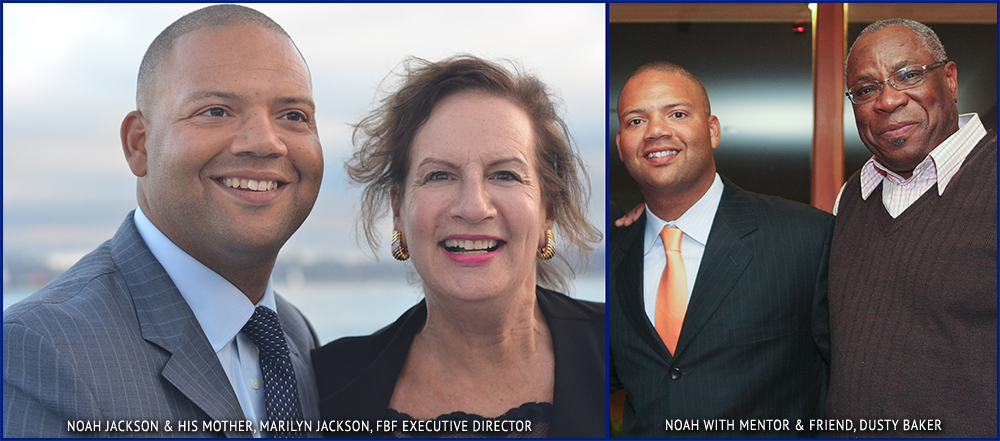 Our Story
In 1992 the Oakland Athletics hardly ever lost a baseball game. With an elite pitching staff and future Hall of Fame players, there were no worries. That is why it is was so shocking that the Athletics lost to Toronto in the ALCS playoffs and that their pre-game show host, Sylvester Jackson, my dad, died two days later of cancer.
It was a time in my life that came to an abrupt end. My sister and I were young kids when my father died and my mother was left a widow. I have survived subsequent off-seasons knowing that the memories of my dad would always return during Spring Training and friends would be there to greet us during the Baseball Season.
For my family, baseball was all that we had. It was the thread to the past and the rope to the future. It was our religion and the metaphor for the passing of time. For me, one of the hardest parts about losing a father was the absence of that consistent, positive male role model. Dusty Baker took me under his wing and became like a father figure, mentoring me not just in baseball but in life. It became my dream to be able to do the same for others one day.
My sister and I grew up in a mixed race, mixed faith home in Marin County. Most often I was the only person of color on my teams. My parents always brought us to all different kinds of communities across the Bay Area, whether it was Marin City to play pickup basketball, downtown Oakland to eat fish & chips after the park, or synagogue in the city. We were open to it all. This taught me to respect and get along with people from all backgrounds. It also showed me income inequality and the importance of having compassion for others.
The First Base Foundation was founded as a way to give back to the community that had supported us during those young and challenging years. As a Cal Berkeley College Student Athlete and a former minor league baseball player, I saw the need to provide coaching, mentoring and financial assistance for student athletes who wanted to play baseball and go to college but could not afford to do so. I recognized that baseball meant much more than just a game. Baseball taught life skills like leadership, accountability, and teamwork, and was a vehicle to build a better future.
Driven to make a difference in young people's lives and create positive change in our community, I established the First Base Foundation (FBF) and the California Warriors Baseball Program, aiming to provide affordable travel baseball teams and a pathway to play college baseball for everyone. FBF is a celebration of family values with a program that fosters and embraces self-esteem, teamwork, positivity, evolution, accountability and respect.
We are influencers continuing to define Community in a larger sense where cultural differences intersect and work together. We are shaping our future leaders and are taking action to make a difference in the world.