Posted By
admin
Presenting the Third Annual Father's Day Invitational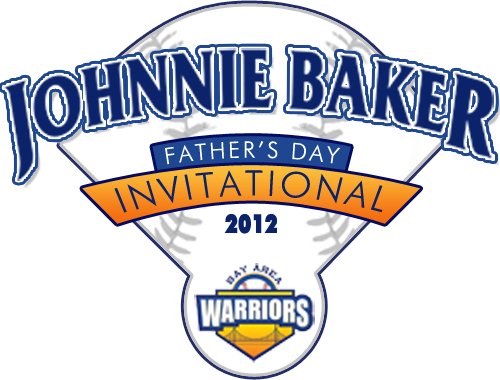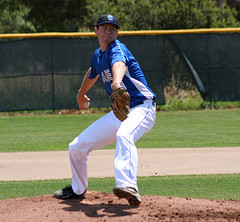 The First Base Foundation is excited to announce our Third Annual Johnnie Baker Father's Day Invitational Tournament! The Tournament will take place from June 13-17, 2012. There will be 12 teams competing throughout the 5 days.
The schedule of games will be as follows:
Wednesday through Friday (13th-15th) will be regular games, where each team will play other teams in their division once for a total of 5 games before the playoffs.
Saturday (16th) will be playoff games
Championship Game will be played on Sunday (17th)
All Games will be 7 innings, with a 2 hour and 15 minute time limit. Extra innings will be played if necessary. Coin flips before every game will determine the Home Team, and only Wood Bats may be used.
Spaces for teams fill up quickly. Please contact Noah Jackson at njackson@firstbasefoundation.org soon if you are interested in participating. This is a highly competitive tournament, which has featured teams from numerous southwestern states in previous years.
Along with our own Bay Area Warriors Blue and Gold Teams, we are pleased to welcome Team APS, The Concord Zephyrs, and the North Bay Baseball Team to this years' competition thus far!
The First Base Foundation named this tournament for the late Johnnie Baker Sr. (Father of Dusty Baker), a man who embodied many of the principals upon which the FBF was founded. A veteran of WWII and The Korean War, Johnnie eventually retired from his job at McClellan Air Force Base and helped develop the Dusty Baker International Baseball Academy, where he taught skills to students that would lead them to success in both baseball, and life, after the game. Known as the "Head Coach", student athlete attendees of the Academy fondly remember Johnnie as a purveyor of baseball knowledge, for his emphasis on academics, and for helping student athletes realize their goals both on and off the field.
As an extension of his legacy, the Johnnie Baker Father's Day Invitational gives a large group of young athletes (many of whom are going on to become student athletes at universities around the country, and some who have already been drafted by professional baseball clubs) a platform upon which their skills can be showcased before scouts, and an environment wherein players can continue to develop their game.