Posted By
admin
Warriors Collegiate Tops Alameda Merchants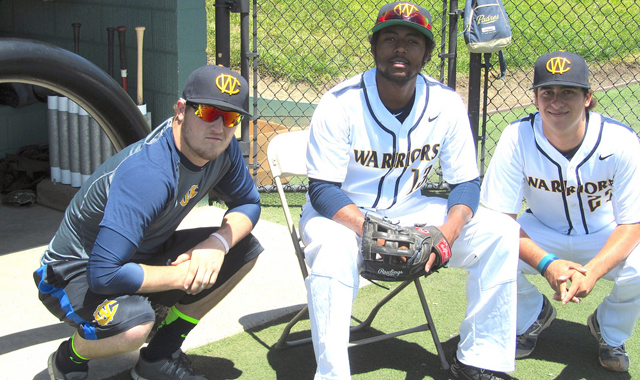 Coming off an 7-game road stand in Colorado, the California Warriors Collegiate Team improved to 4-2 in-conference (10-7 overall) with a 5-1 victory over the Alameda Merchants. Explosive hitting provided support for dominant pitching, as 8 of the 9 Warriors in the starting lineup got hits with 5 of them collecting multiple on the day.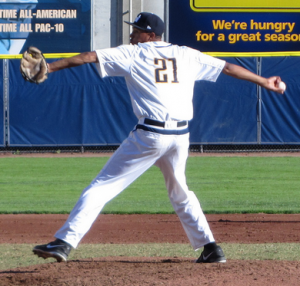 Starting the day off for the Warriors on the mound at College of Alameda, Thomas Petersen (RHP, Riverside Community College) tossed 3 shutout frames and struck out 3 while allowing only 1 hit. Trevin Haseltine (RHP, UC Berkeley) came on in relief, and impressively punched out 6 batters in his 2+ innings of work, also allowing no runs. In the decisive victory, the Warriors pitching staff combined to allow only 5 hits and 1 run, striking out a total of 12 batters.
The Warriors' 15-hit offensive attack was spread out across the lineup, lead by Cameron Merriwether (2B/SS, Sonoma State University) and Kailen Robinson (OF, Missouri Baptist University), each of whom racked up 3 hits and kept their batting averages over .400 for the season. Providing some offense out of the 9-hole and starting behind the dish, Tommy Beritzhoff (C/IF, College of Marin) went 2-for-4 with a triple, a run and an RBI. Cody Snider (OF, University of San Francisco) matched Beritzhoff's day, also knocking 2 hits, scoring a run, and driving in an RBI.
Up next for the Warriors is the West Coast Kings at Marin Catholic High School at 5:00 PM on June 19th.