Posted By
admin
Alumni Player of the Week: Colby Morris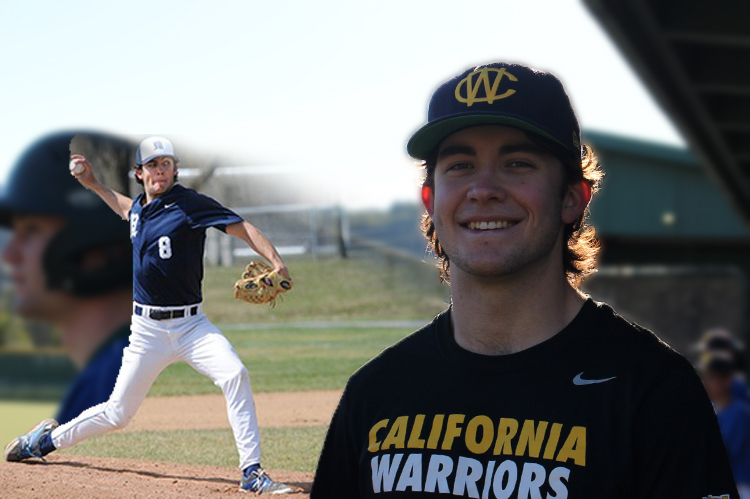 Taking home the California Warriors Alumni of the Week Honors for the start of May is Warriors alum, Colby Morris, who spent 4 years as a California Warriors player and spent one summer working in the First Base Foundation front office as part of the Summer Opportunity Program. Here's the wrap-up of Colby's week:
Colby Morris | Middlebury College | P – Colby got off to a hot start for the Panthers, earning the team's first Win of the season with a dominant performance against Bard. Over 6 IP, Morris held the Raptors scoreless, giving up only 2 Hits while collecting 9 K's.
Honorable Mentions:
Alex Fernandez | Academy of Art University | P – Fernandez has been a force on the bump for the Urban Knights this season, and his two showings in March so far have been no different. In matchups against Concordia, Irvine and Dixie State, Alex had a collective 11.2 IP, 10 K's, and 1 W while giving up only 2 ER. On the season, Fernandez is 2-1 with a 2.93 ERA over 30.2 IP.
Adam Hussain | College of Marin | OF – Adam has continued to be a reliable presence in the heart of the COM lineup this month, collecting Hits in each of the Mariners' three wins. Across the three games, Hussain went 3 for 9 while adding an extra 4 BB's to the mix, driving in 4 RBI, scoring 5 Runs, and driving 1 HR.
Nick Simonian | University of Illinois Chicago | P – In his first start of the season, Simonian managed to hold the Roosevelt Lakers at bay, tossing 4 Innings while giving up 0 Runs and collecting 4 K's. The effort saw Nick leave the game with the lead, and eventually the Flames came around to win the game.
Elijah Smith | Academy of Art University | 2B / SS – Not to be outdone by his teammate at Academy of Art, Smith is working on a 10-game hitting streak during which time he has gone 13 for 39 with 6 Runs scored, 2 RBI, 2 Triples, and 2 Stolen Bases.