Posted By
admin
Bats Come Alive For California Warriors Alumni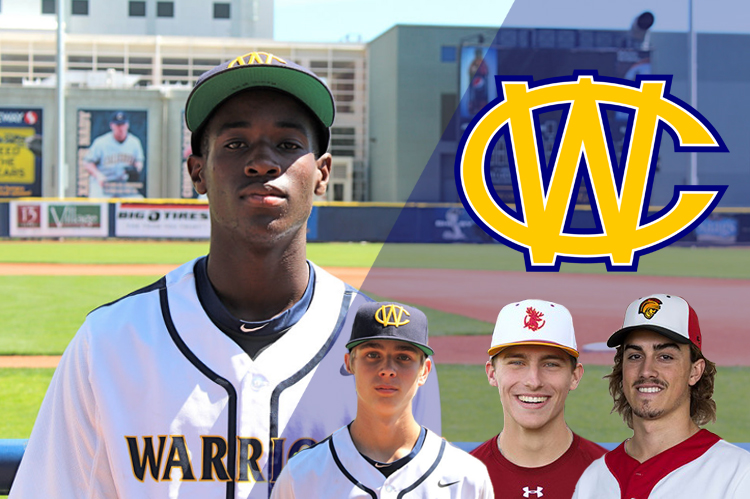 As the college baseball season continues, the California Warriors alumni bats are starting to heat up. Here are a few highlights:
Kevin Whitaker | Laney College | UTIL: Kevin has been on an absolute tear this season, collecting hits in every game so far except the season opener. He is currently running a 14-game hitting streak and is putting up some serious numbers along the way. Over 67 ABs, Whitaker has put together a .373 AVG / .394 OBP / .507 SLG triple-slash to go along with 9 RBI, 13 Runs, 7 Doubles, and 5 SB.
CJ Novogradac | Claremont McKenna | OF: Hitting out of the 5-hole for the Stags, CJ has also been turning out a very solid season. Over the last week, he went 6 for 10 with 4 Runs scored, 2 RBI, 2 Doubles, and a HR on his way to keeping his season average at .400.
Hance Smith | Santa Rosa JC | 2B: Smith is showing himself to be one of the most reliable hitters in the SRJC lineup, tagging opposing pitchers to the tune of a .322 AVG with 10 RBI, 16 Runs, and 4 HR.
Joe Ryan | Cal State Stanislaus | P: Joe has availed himself well on the hill so far this season for the Stanislaus Warriors, earning himself a 1.91 ERA over 33 IP with 3 Wins, 1 Loss, and 43 K's so far. In a matchup against San Francisco State, Joe tossed 8 Innings of shutout ball in which he collected the Win and struck out 10 batters.