Posted By
admin
California Warriors Thriving At Every Level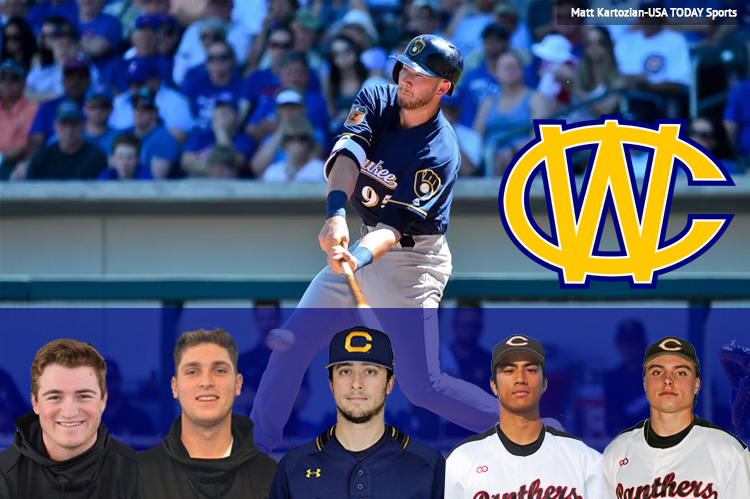 Alumni of the California Warriors teams have played in and are currently thriving at every level of baseball, from the various divisions of collegiate baseball all the way through the minor leagues and into MLB. Here are some of the California Warriors Alumni making the most of the early part of the 2018 season:
Lucas Erceg | Milwaukee Brewers | 3B: Listed on the Milwaukee Brewers website as the organization's #4 prospect, Erceg has played his way onto the Spring Training roster with the Brewers. So far this spring, Lucas has gone 2 for 4 to follow a productive 2017 season at the Class A Advanced level in which he collected 33 Doubles, 15 HR, and a Carolina League-leading 81 RBI.
Matt Ladrech | UC Berkeley | P: Senior pitcher, Matt Ladrech is a key part of what looks to be a strong 2018 CAL Bears roster. He lived up to the expectations as CAL swept Cal State Bakersfield to open the season and Ladrech tossed 7 IP in his start while striking out 2, giving up 1 ER, and earning the Win.
Mason Collins | Chapman University | P: Mason has made an impact on the bump for the Panthers this season, earning a Win over 7.1 IP while striking out 5 and maintaining a low 2.45 ERA.
Joe Jimenez | Chapman University | C: A sophomore at Chapman who returned to the California Warriors to coach during the 2017 summer, Joe has made the most of his time on the diamond this year. Over 9 Plate Appearances, Joe has 4 BB's and a HR while scoring twice and driving in 2 RBI on his way to a .200 AVG / .556 OBP / .800 SLG triple-slash.
Alex Davis | College of Marin | SS: Alex has been one of the most productive hitters in the Mariners lineup so far this season, dismantling opposing pitching to the tune of .408 AVG / .508 OBP / .510 SLG over 49 AB's. To complement those numbers, the Sophomore shortstop has 7 Runs, 8 RBI, and 5 SB, making him a force in the heart of the lineup.
Nick Roth | College of Marin | P: On the hill for the COM Mariners, Roth has been as steady as anybody, tossing 9.2 Innings of lights-out ball in relief. Nick has converted all of his Save opportunities this season – he has tallied 4 so far – and has 10 K's and a 1.86 ERA to his name.