Posted By
Cali Warriors
First Alumni Feature of 2018: Cali Warriors at COM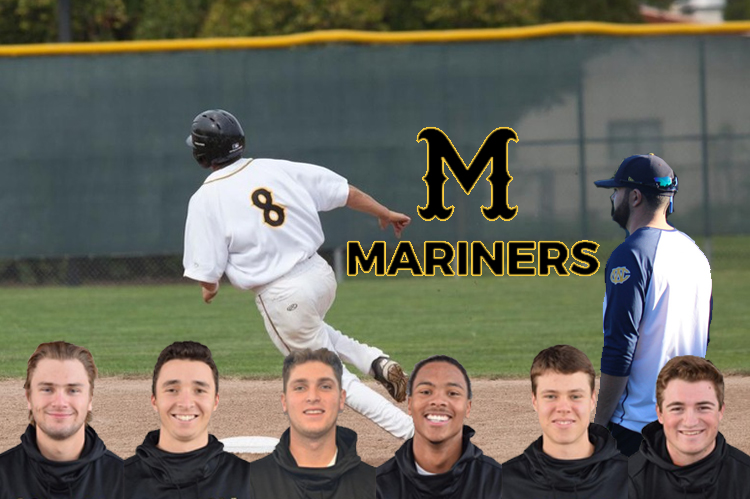 We are very proud to see how well the California Warriors baseball program prepares high school student athletes to play at the college level. The 2018 College of Marin baseball roster includes 7 California Warriors Alumni, 2 of whom are freshmen. The California Warriors summer baseball program focuses on helping players be prepared and ready to take the field on a college team. We are happy to be a part of College of Marin's success in the 2018 season.
Along with the 7 California Warriors Alumni who play on the College of Marin baseball team, Ryan Burke (California Warriors Director of Baseball Operations) is the COM Assistant Coach under Head Coach Steve Berringer. Despite the fact that their home field is under construction and they are playing on the road this year, the Mariners are off to a great start with a 4-2 record to open the season. Over the first 6 games of the season, the Mariners have scored an astounding 55 Runs, averaging over 9 Runs per game.
The list of California Warriors players who are currently in the dominant College of Marin lineup include: Davis Barkocy (.429 AVG), Dominic Burke (.227 AVG, 4 Runs, 5 RBI), Alex Davis (.458 AVG, 6 Runs, 6 RBI, 4 SB), Owen Hamilton (.333 AVG, 6 Runs), Adam Hussain (.545 AVG, 6 Runs, 5 RBi, 2 SB), and Christian Merriwether (.304 AVG, 7 Runs, 4 RBi, 2 SB) have all been major contributors at the plate. Dominic Burke (1-1, 3.09 ERA, 11.2 IP), Owen Hamilton (3 IP, 3.00 ERA), and Nick Roth (1 SV, 3 IP, 5 K, 3.00 ERA) have played a significant role as pitchers in keeping COM in the win column. See the COM schedule here.
There are many California Warriors Alumni playing at universities and colleges throughout the country. Please visit the California Warriors Alumni page to see how well our alumni are represented throughout the country. As the baseball season continues, we will keep you updated on the college baseball careers of the student athletes who played for the California Warriors. Don't forget, the home opener for UC Berkeley – where First Base Foundation & California Warriors Founder Noah Jackson coaches – is Friday, February 23! See the full schedule here.